Stuff we made for our (cancelled) wedding
Published May 17 2020
Not really going to dwell on the bummer-factor of us needing to cancel our wedding, but today was supposed to be the day! I wanted to memorialize this non-event by sharing the comms materials and whatnot we made for it, especially since some of them have yet to see the light of day.
Save the date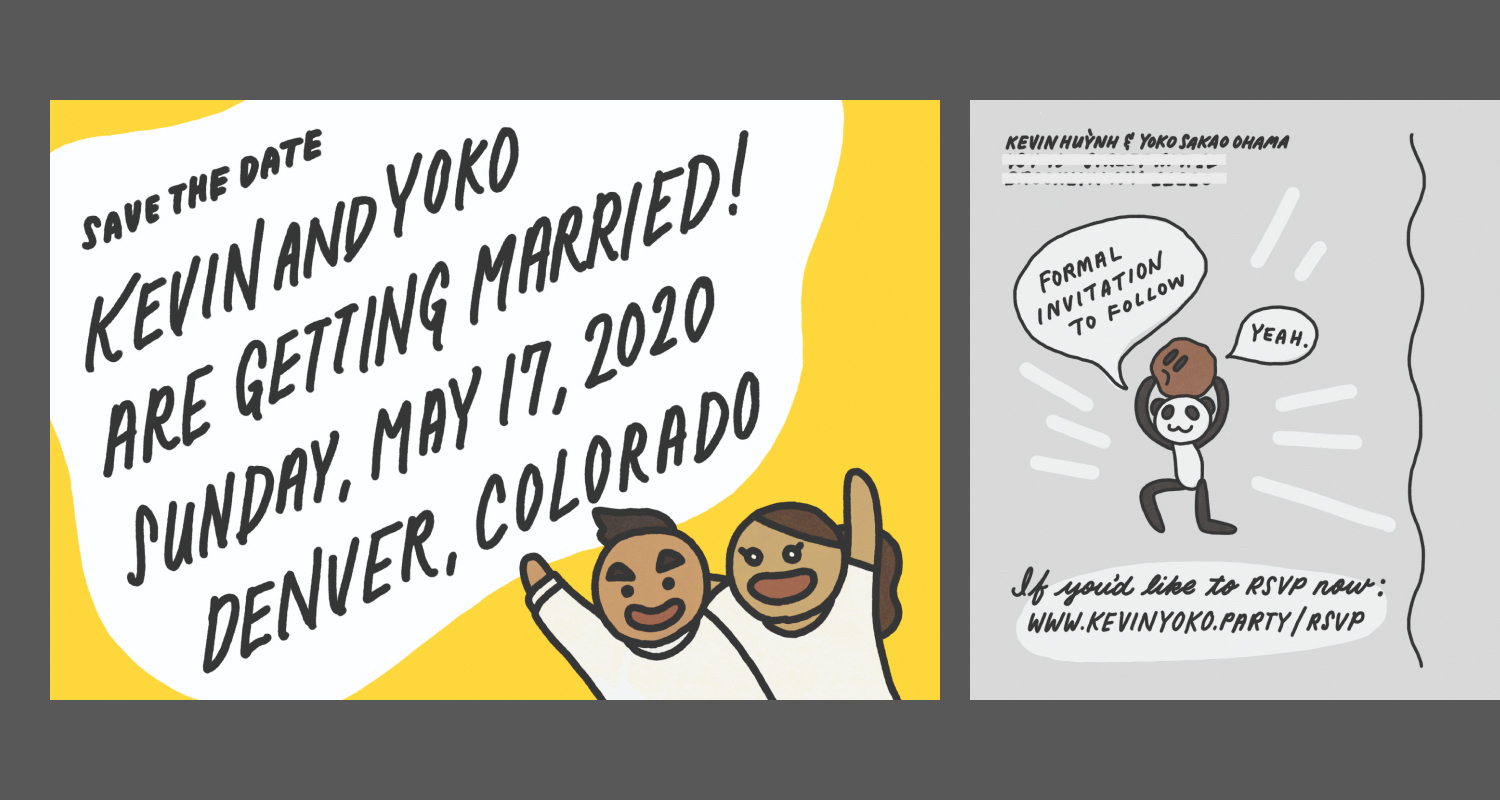 Our first comms! We didn't really have an ~ aesthetic vision ~ for the wedding when we made these, but Kev and I have always been a fan of eggs (as food, as color palette inspiration, and as a basis for a yet-to-be-realized lifestyle brand), so this is where it started. This initial inspo carried through our planning—we eventually would decide to host a brunch-vibe daytime wedding that, of course, served diner-y breakfast food.
Invitation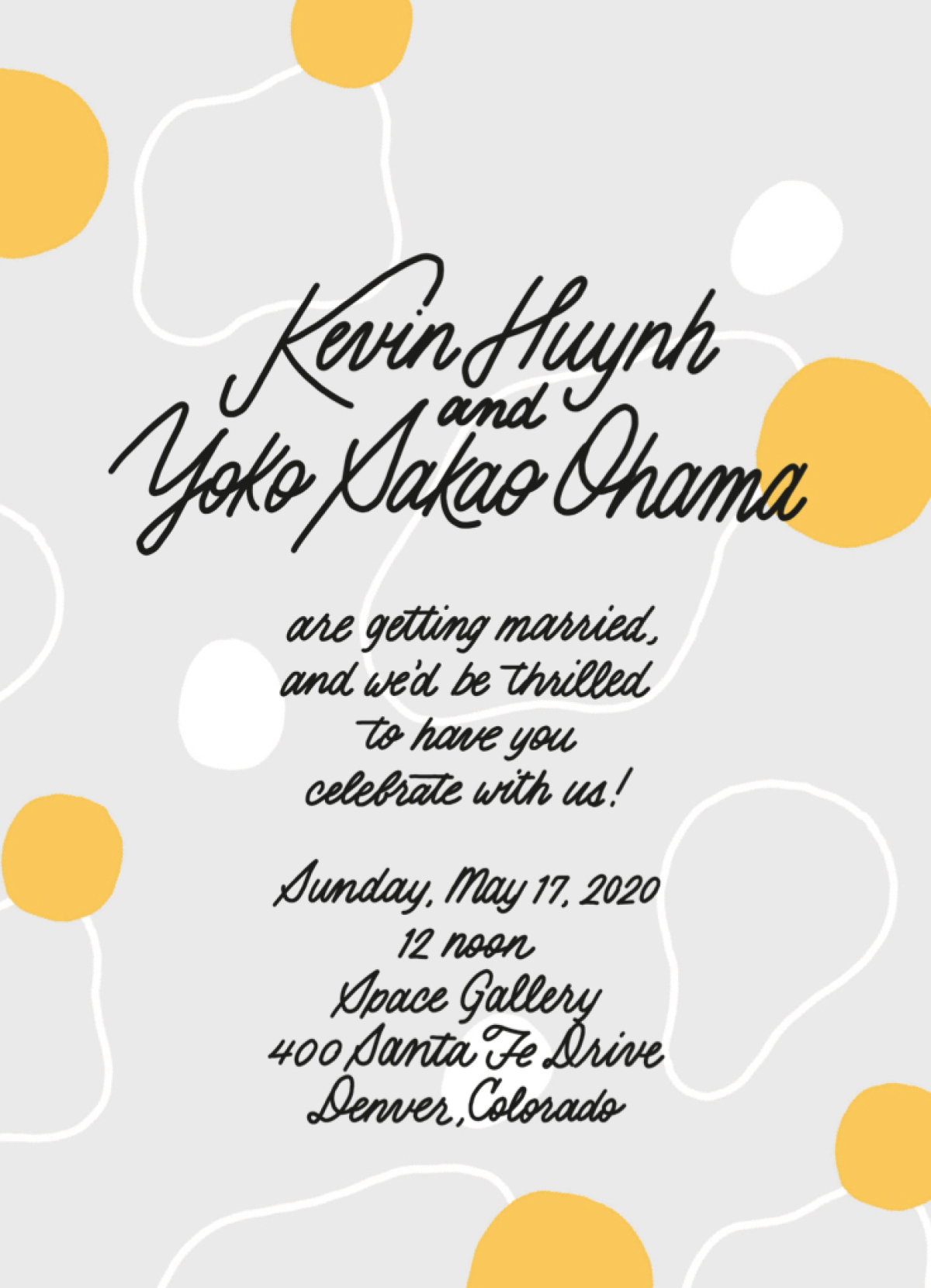 I remember fretting a lot about this invitation. I originally thought that it would be scored and folded like a greeting card, but it's quite hard to find a printer who can do that easily. It also turned out that we didn't really have much information to include, since all of it would be on the website. On the back, Kevin drafted a little message to our guests: Why we're getting married, why they're invited, and please RSVP by so-and-so date. I liked that it was a little unconventional for a wedding invitation.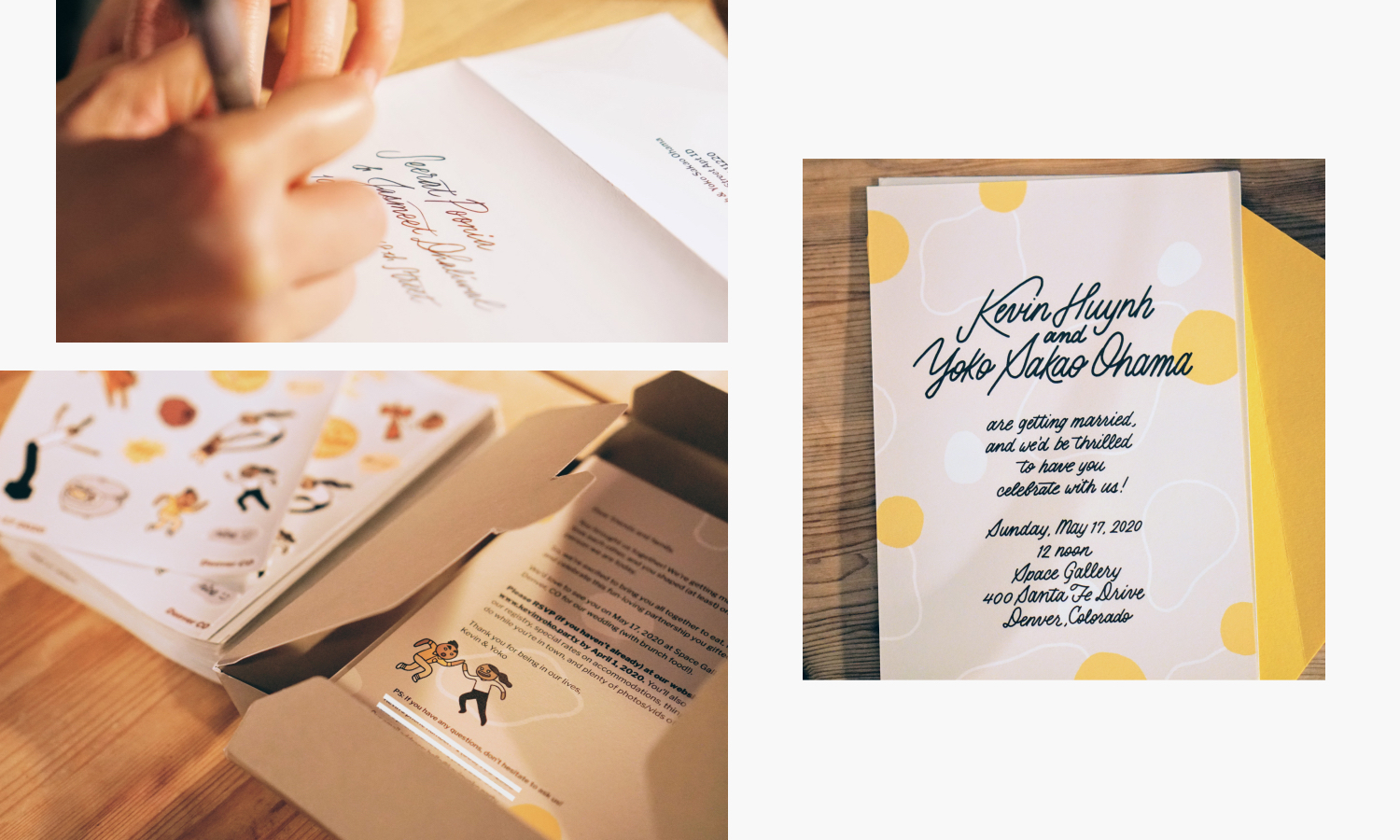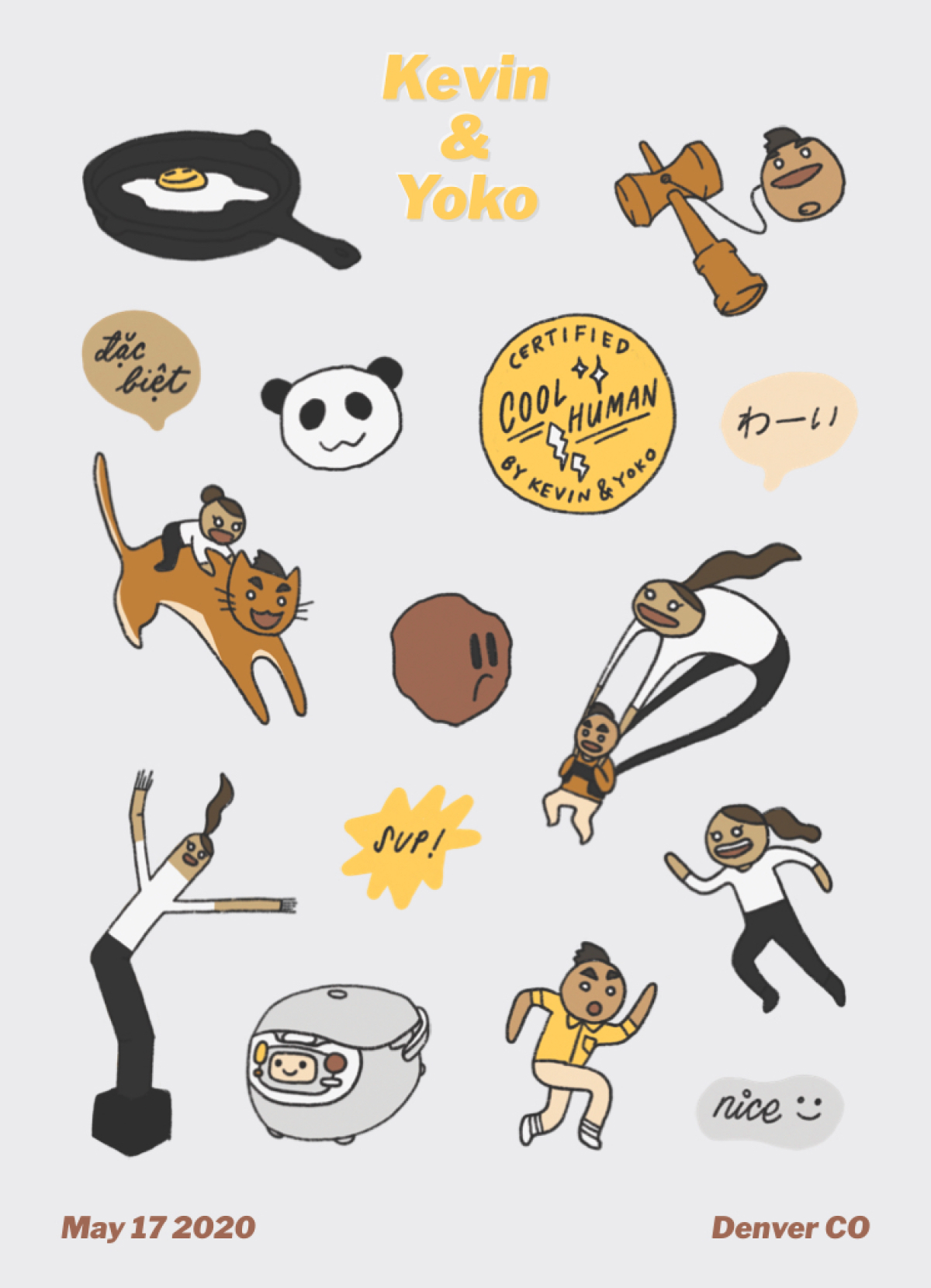 We also made sticker sheets because, why not??? We thought about using these as guest favors, but they were easy to include in our invitation, plus if someone wasn't able to attend, they still got a feel of the vibe we wanted our wedding to be. We also ordered like, twice as many as we needed, and then the sticker company gave us extra. They came on a roll and I had to cut them all down so they fit in the envelopes 😐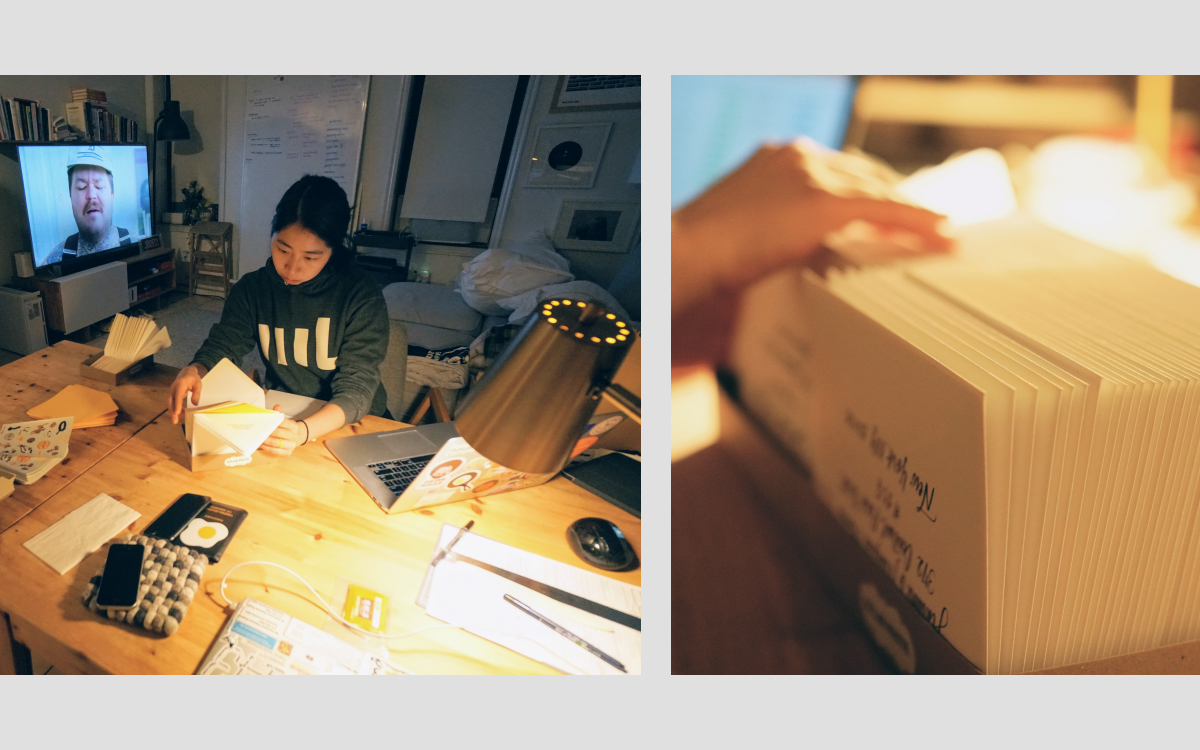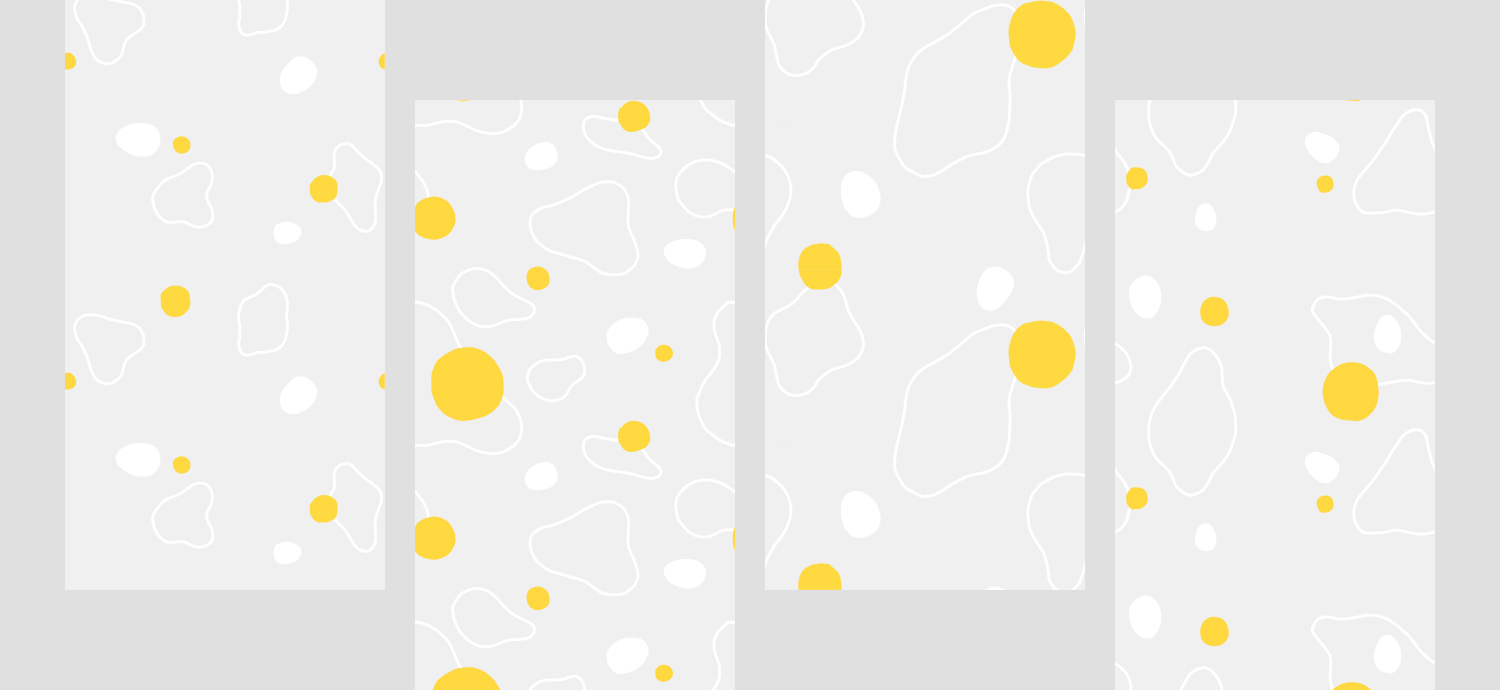 Website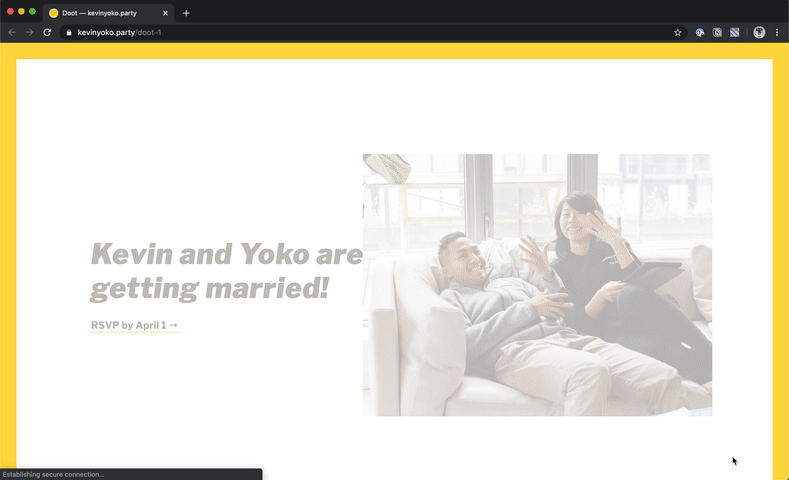 A truly collaborative effort with TONS OF FUN CONTENT. It lives on, if you want to check it out: kevinyoko.party
Guest favors
We had two lil gifts planned for our guests: Pins of our faces, and a zine. We still think this is a brilliant idea. If we do have a wedding, those pins are definitely making it in. I don't know if I'll have the energy to create more content for a zine though. We'll see!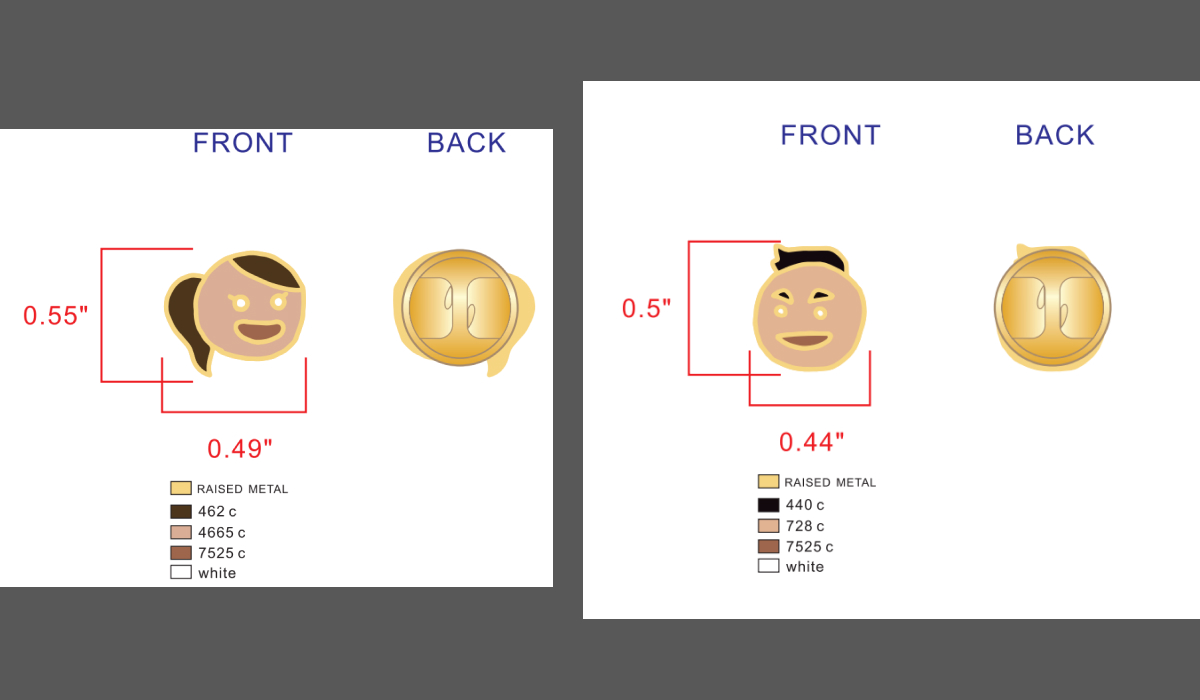 We did order these pins, but I'd had them shipped to the Etsy office (Brooklyn apartment life, you know?). They supposedly arrived after we started working from home, so we haven't seen them yet.
The zine was supposed to be about 16 – 20 pages long, and I'd imagined it would include some intros about us, a timeline of our relationship, a map of notable places in our neighborhood of Sunset Park (for when folks visit), and other random things. Here are sketches of some of the "other random things" we might have included: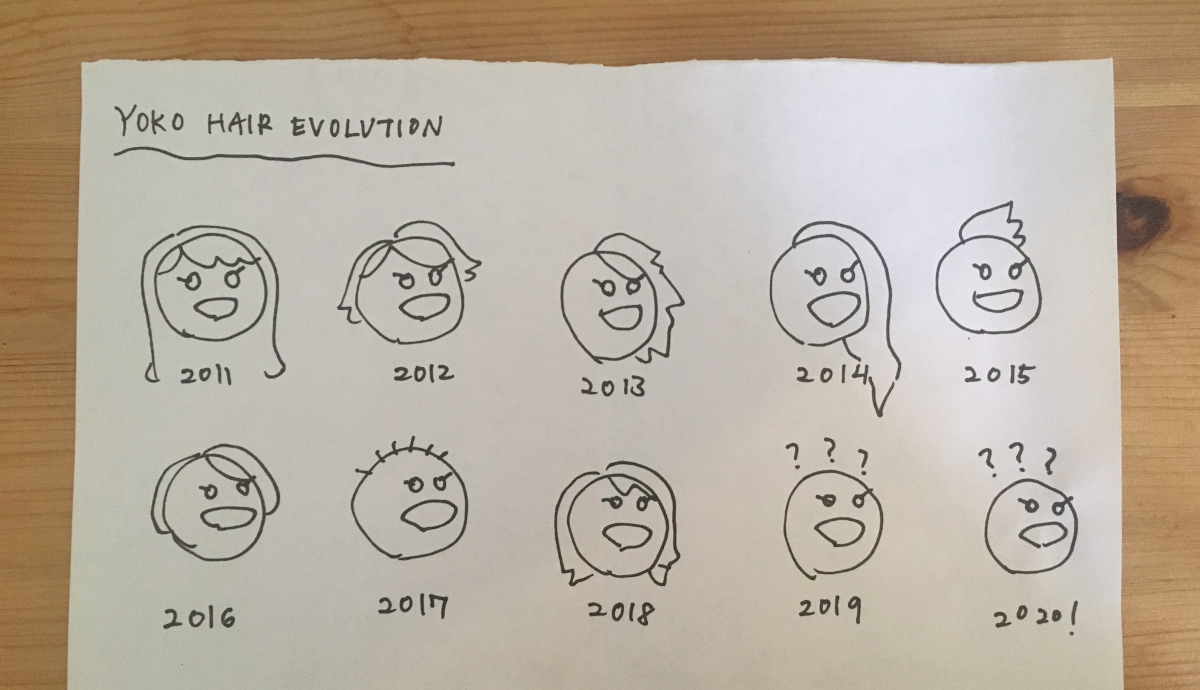 This was drawn in 2018, right after we got engaged (which is why 2019 and 2020 are "unknown." It was one of the first ideas we had to include in the zine.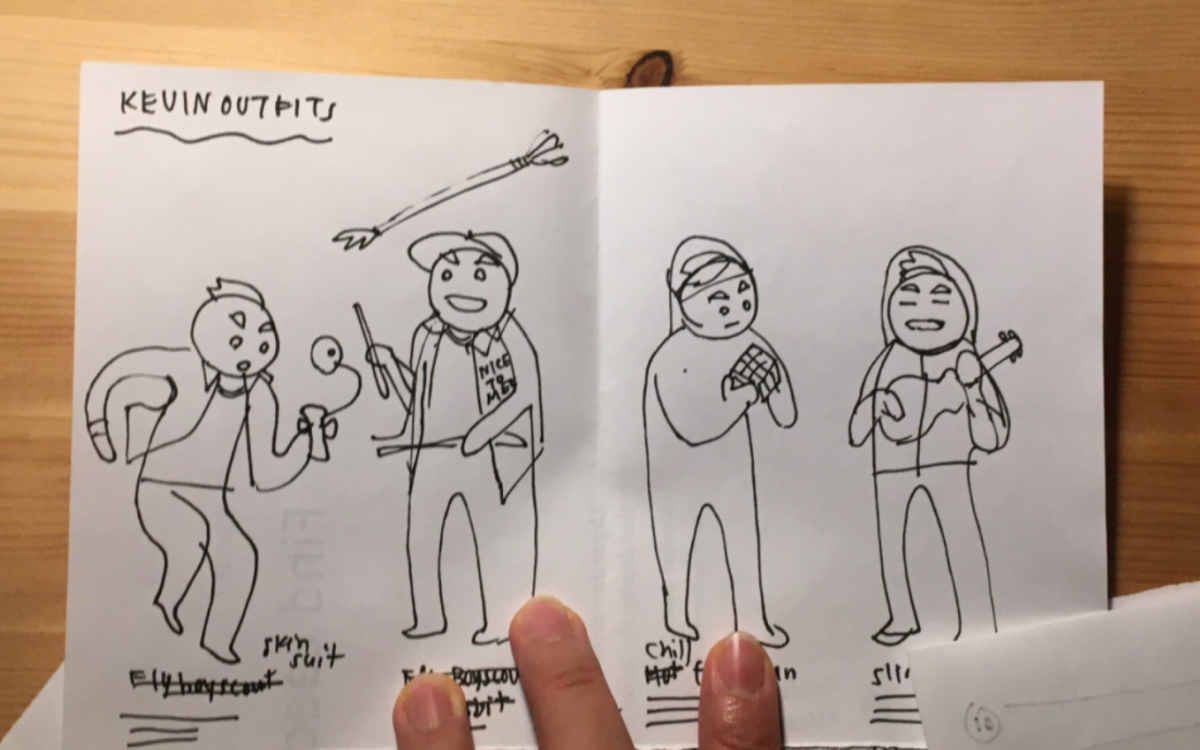 We also wanted to include some comics about us and our lives—some of them we'd made a while back, some were meant to be new for the zine. One day I'm going to write a separate post and have these be bigger images so you can actually read them (and I'll actually write the alt texts):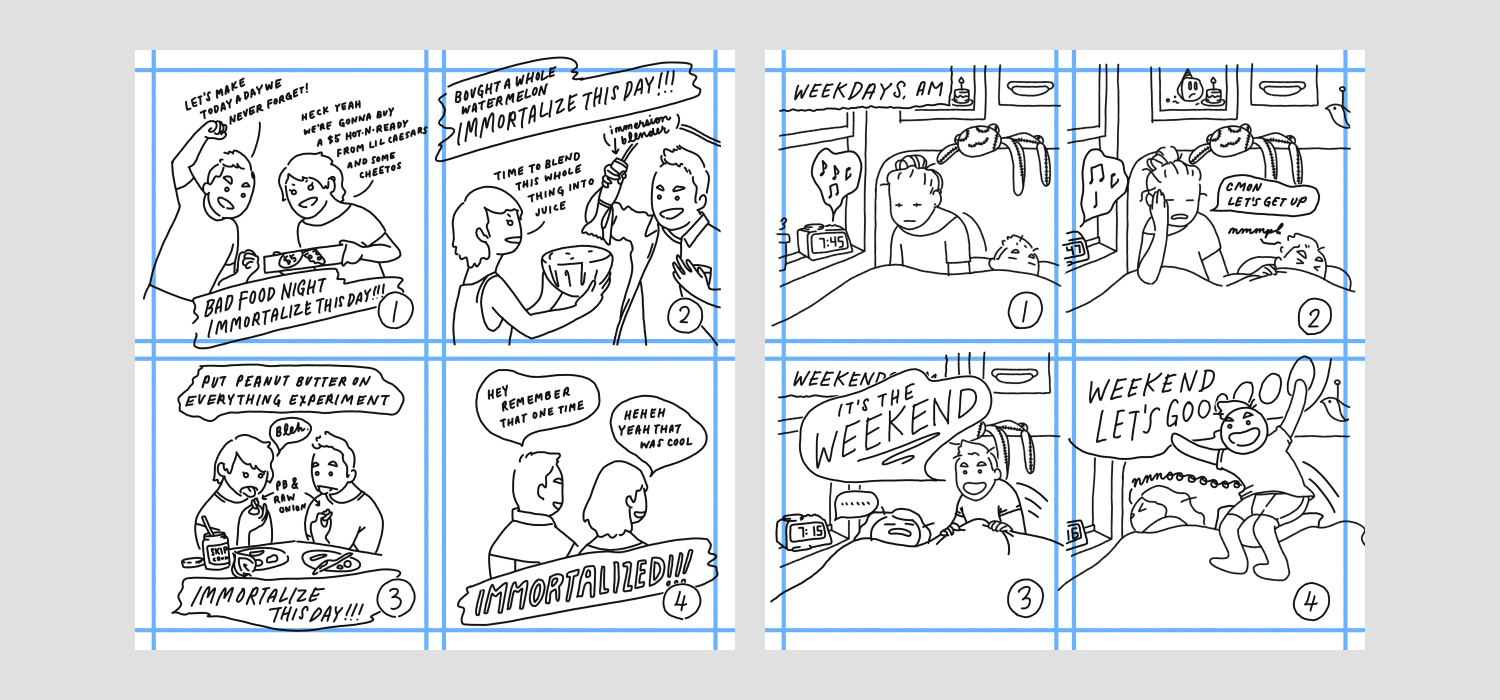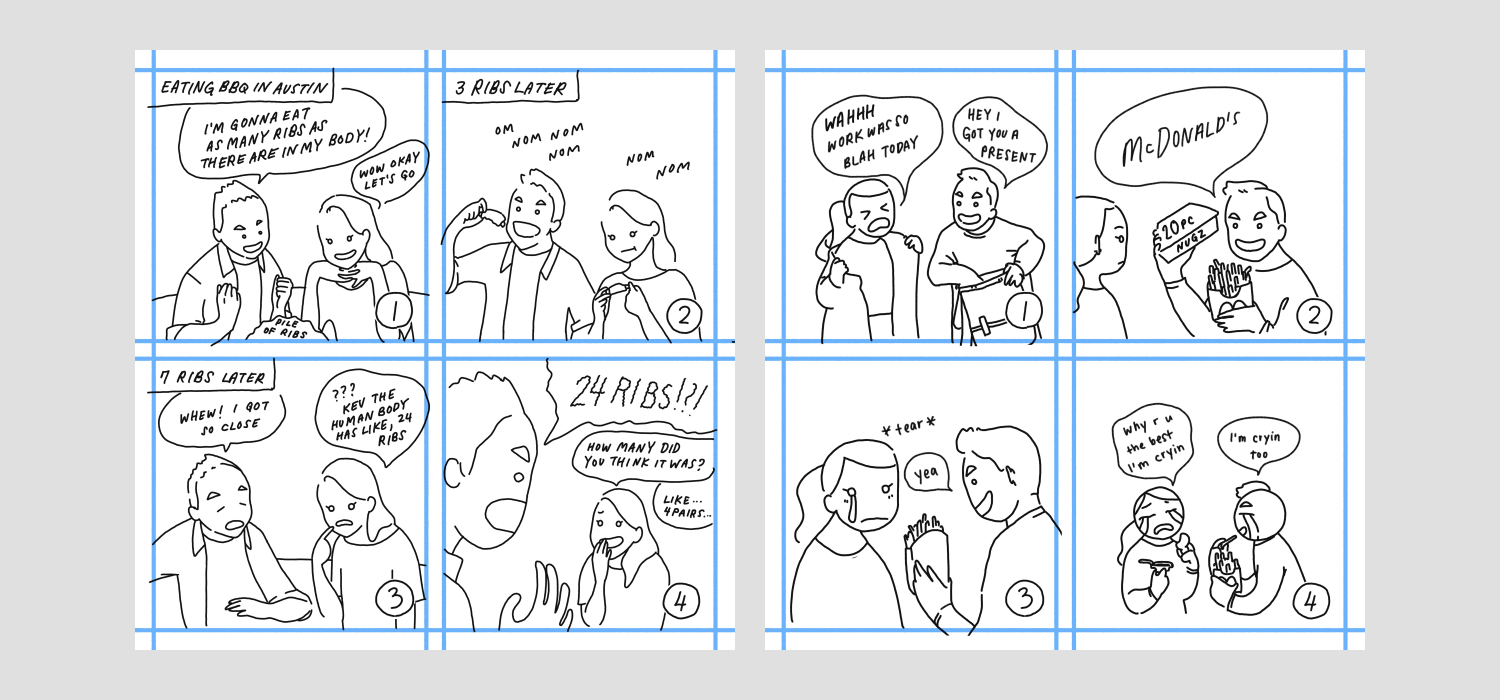 In conclusion
We can't celebrate our wedding the way we wanted, but maybe it's cool to celebrate some of the work that went into it. I was proud of a lot of this stuff! Also, I'm a millennial designer who has a website and I sure as heck am not going to let all the #content stay hidden away forever. Hope you enjoyed it as much as I enjoyed working on it!